*this post contains affiliate links to Amazon.com*
Why Inspired Guns Is The Funniest LDS Movie Ever…
If you are one of the lucky ones, you have already seen one of the funniest LDS films ever made.
Inspired Guns is not your typical LDS comedy. This award winning film is unique as it asks the question "what if missionaries unknowingly started teaching members of the mafia who thought the Elders were messengers from the Boss?"
It is this question that sets Elder Fisher and his brand new companion Elder Johnson on a crazy adventure that includes the FBI, the mafia, local gangs and much more.
Guaranteed To Be A New Family Favorite
As the winner of the Best Feature Film award at the 2015 Filmed In Utah Awards, Inspired Guns has quickly become an LDS family favorite.
Check out the trailer here:
Here is a small sampling of the rave reviews the movie got from those who saw the movie in theaters.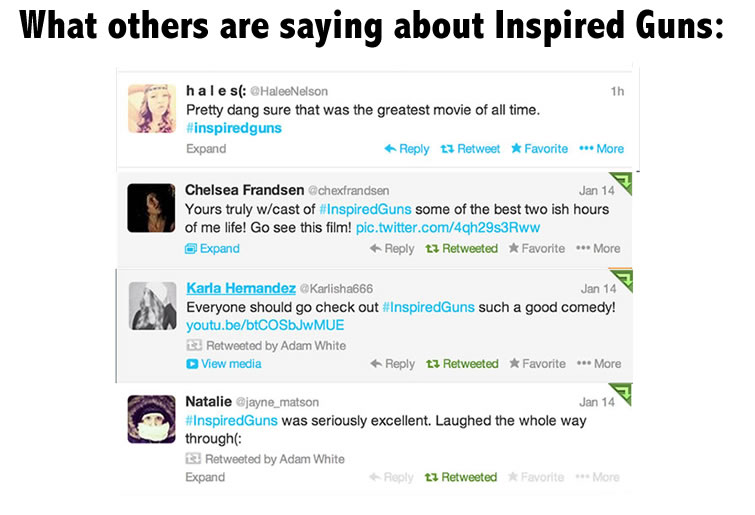 See hundreds of testimonials here
How Can I See The Movie?
You can watch the movies instantly (rent or buy) on Amazon Instant Video: Rent or Buy Inspired Guns on Amazon Instant Video here
or